Guess

high-waisted denim shorts,

Cole Hann

boots,

Vintage

jewelery,

DKNY

tights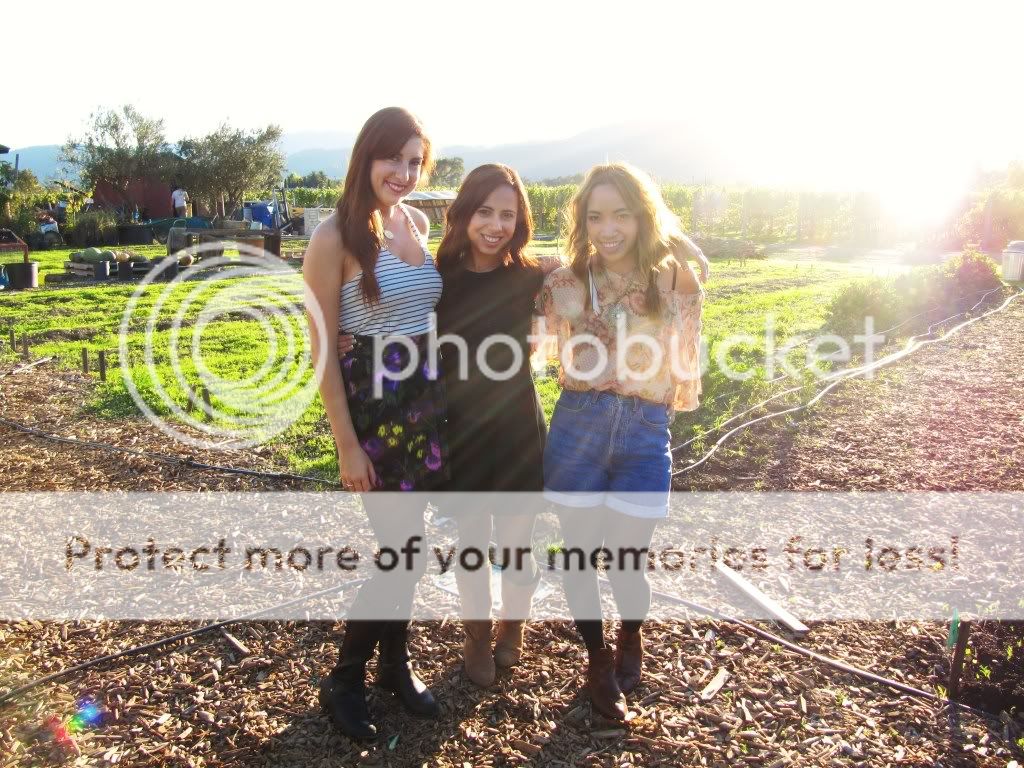 This past weekend was total bliss! Jaydee and I took our traditional trip up north to visit Elle in San Francisco. We met up my cousin Richard who took us around Napa Valley for wine tasting. I am so spoiled! I've gone twice in a year and I still can't get enough. I have a new love for red wines. My favorite was the 2007 Cabernet Sauvignon.

"Elegant and refined, the 2007 Cabernet Sauvignon opens with aromas of rich black fruit laced with hints of dried herbs. The wine's deep connection to the soil is reflected in flavors of cassis, plum and black berries which are complemented by the essence of truffle, cedar and tobacco. Soft tannins and well integrated oak are balanced with a fine acidity to create a finish that will linger well after the last course has been cleared."


The entire afternoon we soaked up the sun enjoying wine and the beautiful scenery. It was one of those moments where I had to step back and realize how lucky and fortunate I am to enjoy days like these. Everyone was dressed in their fall attire: boots, stockings, knee-high socks, layers, cozy cardigans, mixing of prints, and sheer drapey items were the mash up of our outfits .