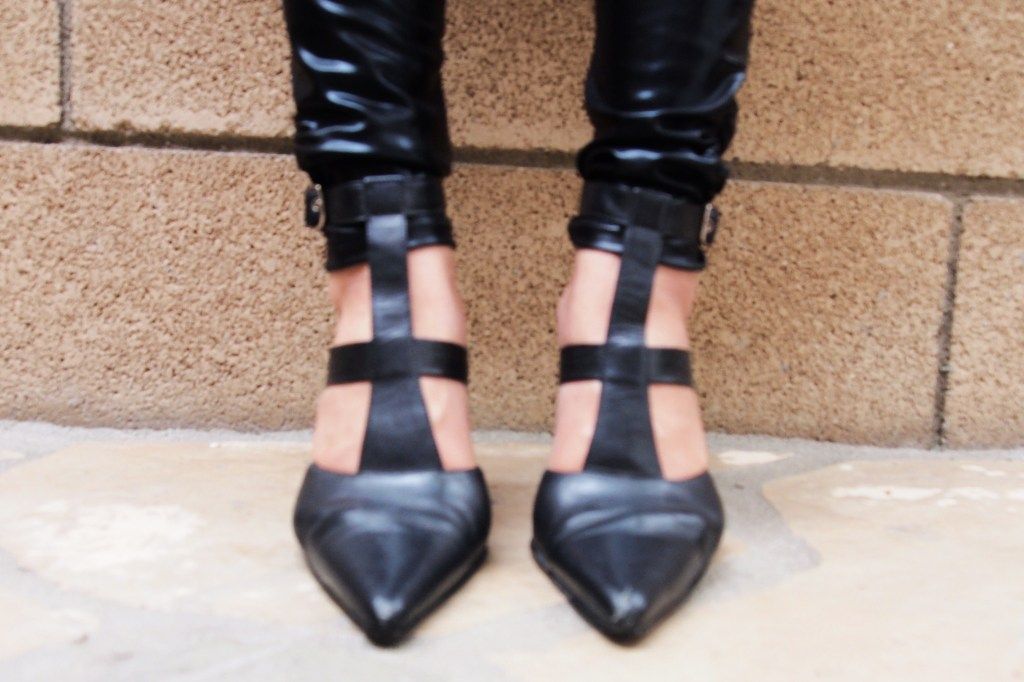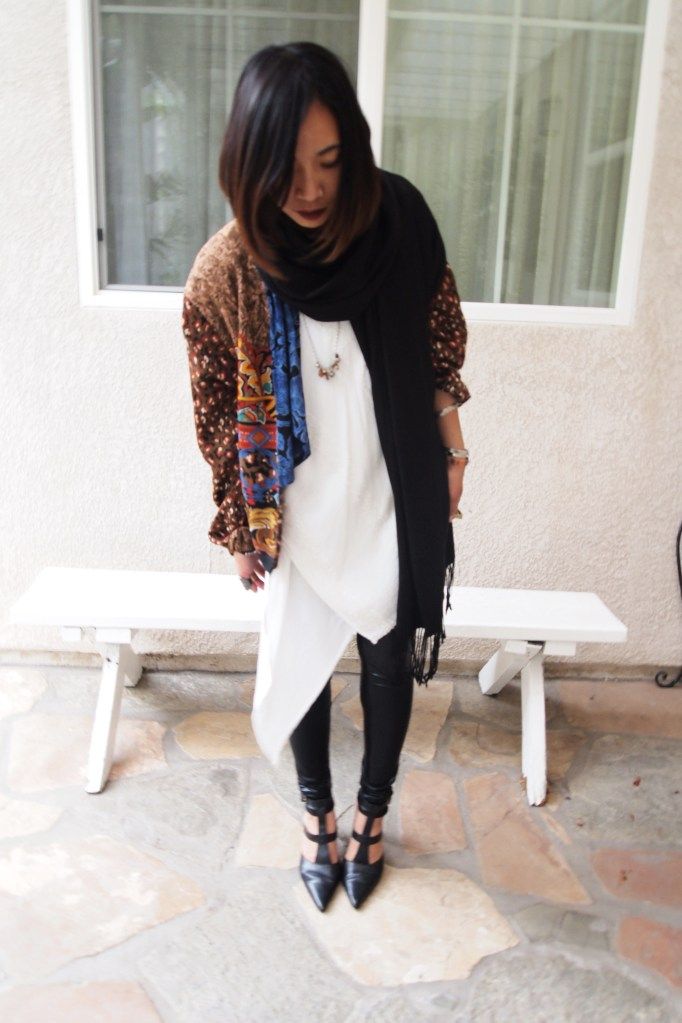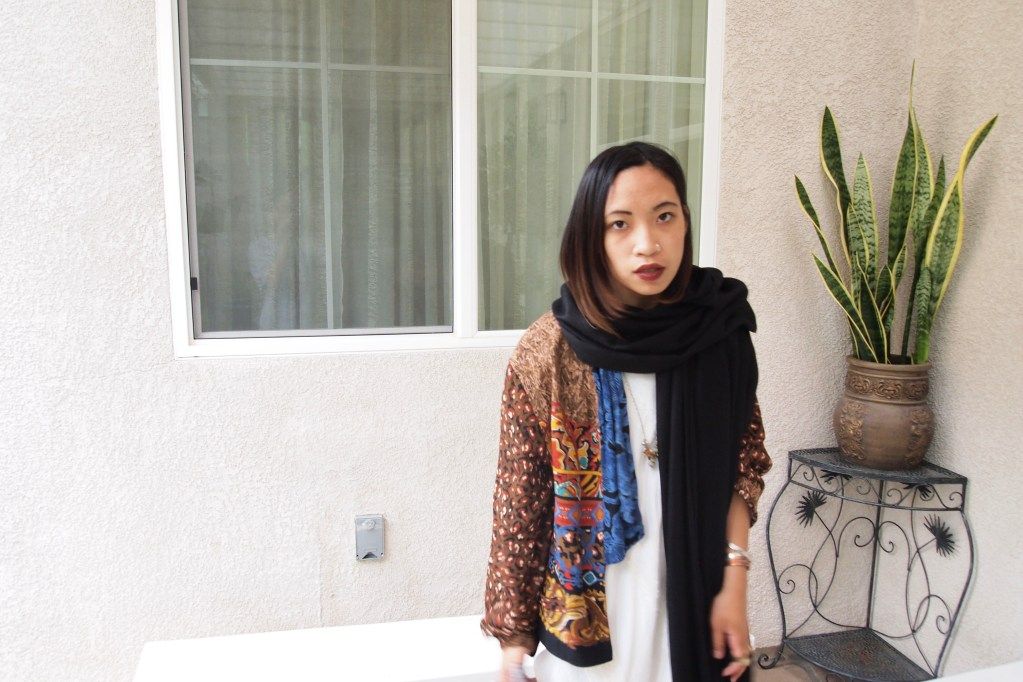 (Thrifted pointy toe heels, Thrifted Jesus-chic top, Kill City leggings, Vintage printed jacket)

These pointy toe heels are TOTES NOT WANG but it totes reminded me of the Alexander Wang Liya's and Joan's. I ran into these TOTES NOT WANG heels on two occasions.I passed them up the first time and was not going to make that mistake the second time around. I seem to have this habit of associating my thrift store finds with high end designers. The item usually comes beckoning to me in a beam of light where this magnetic attraction happens AND BAMMMM the "totes not designer items" that is totes a resemblance has found itself a new home!! OBSERVATION A: the TOTES WANG TOTES NOT WANG heels...You can be the judge..Are these bad boys not the Liya's and Joan's evil twinsie!!?! o_O
The vintage printed jacket was "suggested by LuhLine" a.k.a LALA. She is seriously Mother Teresa and thought of me when getting rid of some vintage items. Of course they were all prints on prints on prints! The photos do not do this Jesus-chic top justice there's an asymmetrical party going on in the back and front!!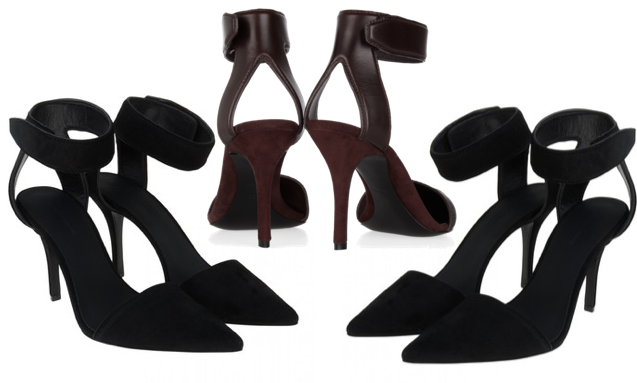 LIYA... photo via the Man Repeller
JOAN