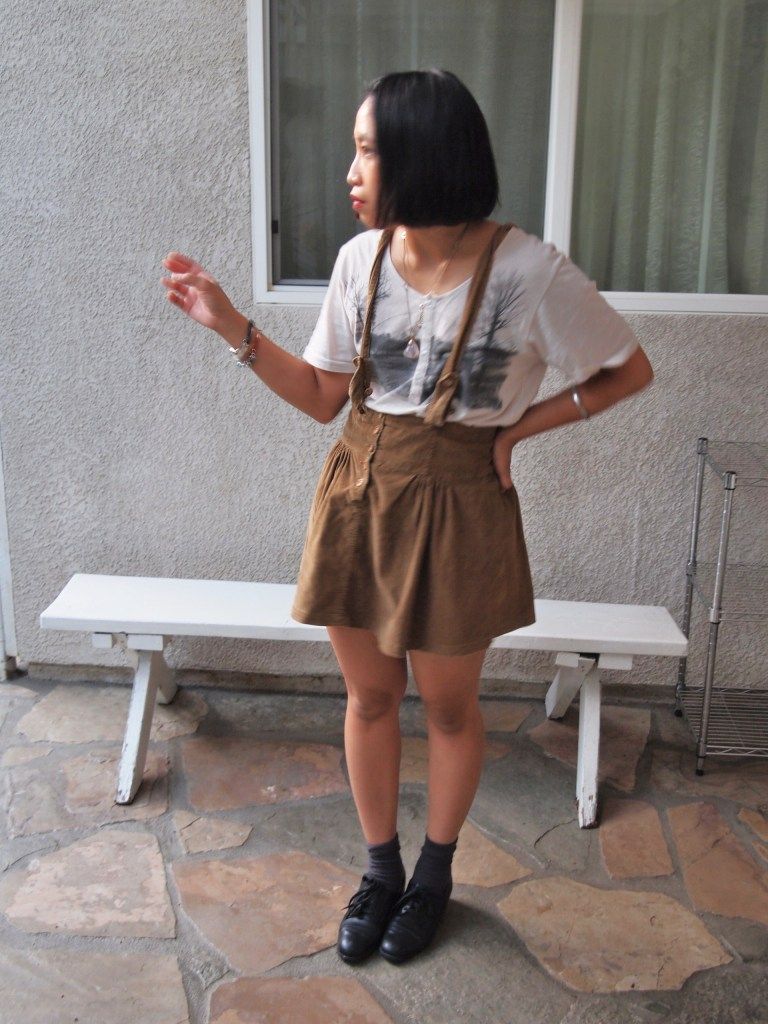 (Zara corduroy skirt jumper, Thrifted Hunt Club brogue shoes,Urban Outfitters t-shirt)

Chopped the locks once again, it just keeps getting shorter and I am absolutely loving it!! My hair is surprisingly in its most natural state which is a big whoop-dee-doo considering I've been dying it all the colors of the rainbow and doing everything you can possibly imagine to cause damage. My look was yet again in the hands of TrixieMcgee. That girl can seriously cut anythang up and make it into a masterpiece! This haircut is most definitely one of her fruits of labor!!

Halloweenie is just around the corner. Good thing I am ahead of the game and appropriately dressed. I think I have the whole lumberjack outfit down minus the plaid flannel, beanie, beard and axe. 75% of the time I look like I am always in some sort of costume when in reality I dress like a clown on the daily!!