(

Obey

tee,

Ralph Lauren

cardigan)



Birthday Balloon Surprise!


(

Obey

hat,

H&M

scarf, boots

thrifted

)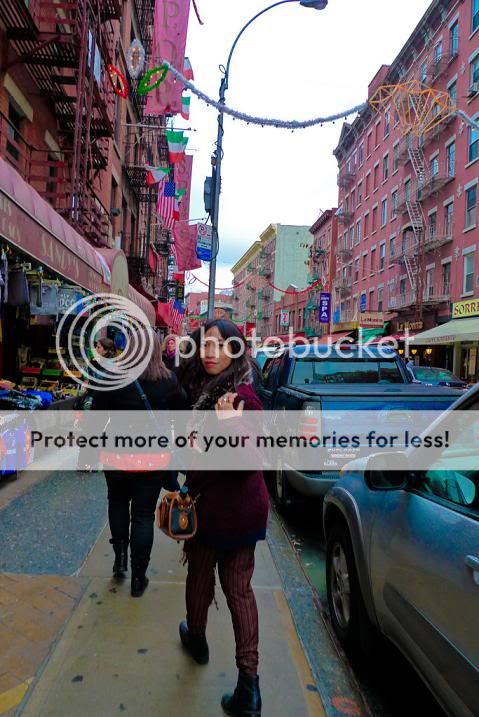 Roaming Little Italy


Tea, Expresso, Tiramisu, Cannoli


The best Cannoli on the planet!


(

Ralph Lauren

cardigan- added faux fur shrug, pirate pants thermal and boots

thrifted

)




The month of April has been a whirl wind of events! A spontaneous Spring Break trip to New York was planned with big sis, Jane. I had the time of my life! The whole vibe of the city was extremely different from California. Everyone walking down the streets seemed to be so expressive when it came to fashion. The people of New York were like models and the street was their runway. I fell in love instantly, with the tall buildings, the cute coffee shops, the cafes, the bookstores, the beyond amazing food, the public transportation, the friendly people with good conversation at the bars, the MoMa, the Met, the overflow of fashion and the list goes on...One of these days I'm leaving California and fleeing to New York! We spent ten fun filled days in Brooklyn with our lovely host, Jade. Here is just a preview of the numerous photos we captured.